[LIST][*]
How do you insert a picture in the body of your message?
[/LIST]
[COLOR=SeaGreen]
In order to post (insert) photos and images on this forum, the image must have a URL address. Something like htty://www.hereiswheremyphotoisstored.jpg. You must have this URL address in order to insert a photo.

How to post photos:

1. Open an account at Photobucket. It's free.
Upload your images there.

2. Remember that the larger the image size, the longer it takes to upload and download. Keep that in mind, especially for our users that have dial-up internet service. If need be, please resize your photos before uploading them.

3. When you want to post an image, find the image in your Photobucket list, and there will be four lines underneath it. For this example, I'll use an image I have of a 1953 NEC The second line will be titled "Direct Link", and will have the URL address for that image. Highlight that line, then Copy (Ctrl-C) the information.





4. Now go to the thread you wish to post a photo in, and begin your response. When you get to where you want to insert an image, click on the yellow icon with the mountain & sun (that is supposed to be a 'photo').







5. A small window will appear, asking you for the URL of the image.







Paste (Ctrl-V) the information you copied earlier into the line. The URL address will then appear. Click OK.








6. Now your response will look like this: Do not worry that you can't see the image. The commands needed by the forums software will take care of that for you.


[/COLOR]
This is what you'll see: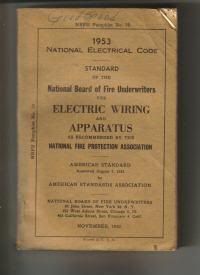 Note: You are only allowed to post eight images, by the forum software. This includes the smiley faces seen to the right of the reply screen.
Originally posted by mdshunk
Edit formatting (intro question)
Edit to add Note at bottom.
Edit to add Marc's note, per Ken's request.