Location
Occupation

60 yr old tool twisting electrician
I'm doing the underground on a McMansion here and part of the scope is the pool equipment. There are 30 LED lights in the pool. Can I bring these into a 3R gutter the feed the gutter with a couple trannys that comply with 680.23(A)(2)? The fixtures will be installed in a 2" PVC sched 40 below the waterline.
Here is how the pool guy had them racked up.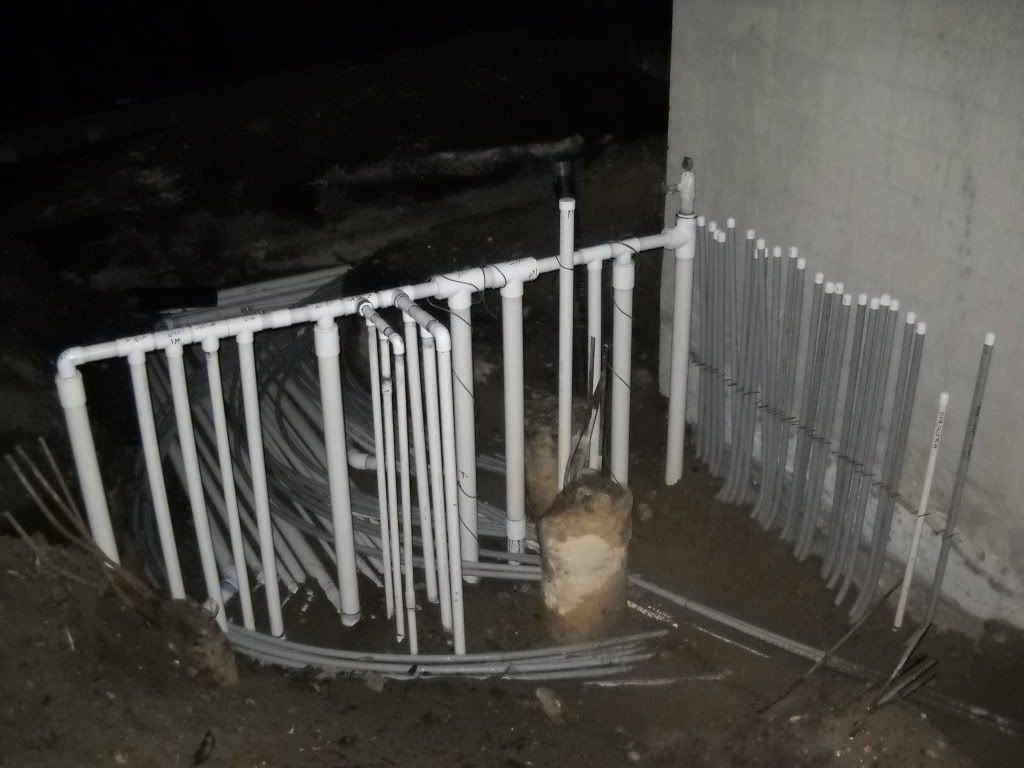 This is how we racked them for a gutter.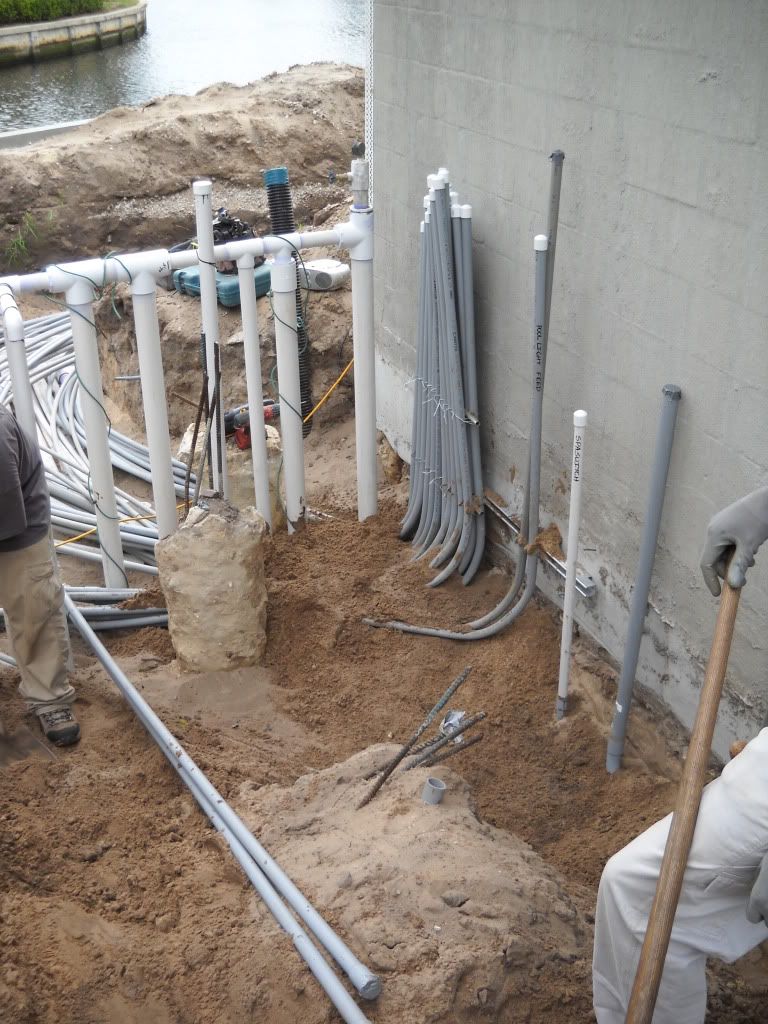 And just for the heck of it, is this enough pipe to make a resi pool work???