Location
Occupation

Electricity
I lost brain cells reading this article... it is just so subversively wrong, in so many ways, despite being used as a teaching resource in some schools:
Each of the electrical fixtures in your home is grounded as a safety measure. Home Tips points out that, if one of the wires in an outlet broke and touched a conductor (metal, for example), the electricity would flow and could cause a fire or electrocute a person who touched it. The ground wire in an electric outlet is a safety valve; any undesired electricity (positively charged energy) flows to the negatively charged ground, where it wants to go.
The Electrical Path Most Traveled... or Sought
Electric current, like water making its way down a gentle, rocky incline, always tries to take the path of least resistance. If it is impeded by a number of different of insulating materials, it will want to flow through the least-insulating (i.e., most-conducting) one. If a conductive path exists, it will always choose that path over all else.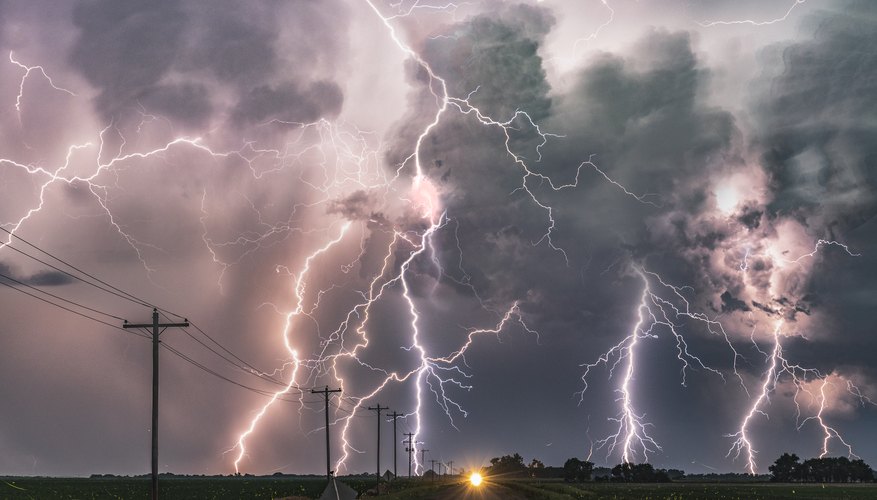 Even though lightning has been understood by science for quite some time, it's hard not to feel a bit of primal fear when watching those bright bolts split the sky. Lightning, of course, is actually a quick burst of electricity.
sciencing.com
The whole article makes it sound as though if I attached a ground wire to my leg I could safely touch a high voltage line with my bare hands because the earth would prevent electrons from "building up" in my body. Ignoring the fact current flow through a resistance generates heat as its heading back to the wait for it... SOURCE. Not ground.
This is why Engineers leave school saying electrons seek the shortest path to ground or that the earth is an electron sink.
This is also why I'm hitting the concept of grounding and bonding so hard as of late, and why I want to do away with the terms "grounding" and "bonding" instead replacing them with "source conduction" "fault loop impedance" and "automatic disconnection of supply"
What makes this a particularly rocky endeavor being these views are held by universities and some code making panel members.
What do others make of all this?
Last edited: