Bought a porch light, and I can't quite figure out how to mount it. (If you've seen this at another forum ... well, I thought I'd ask another audience for theit take).
Fixture is UL listed. It comes complete, and does not have any required accessories. It has pigtails exiting a specific location, and is provided with mounting holes.
For viewing convenience, I have made a mock-up so you can see what I encountered: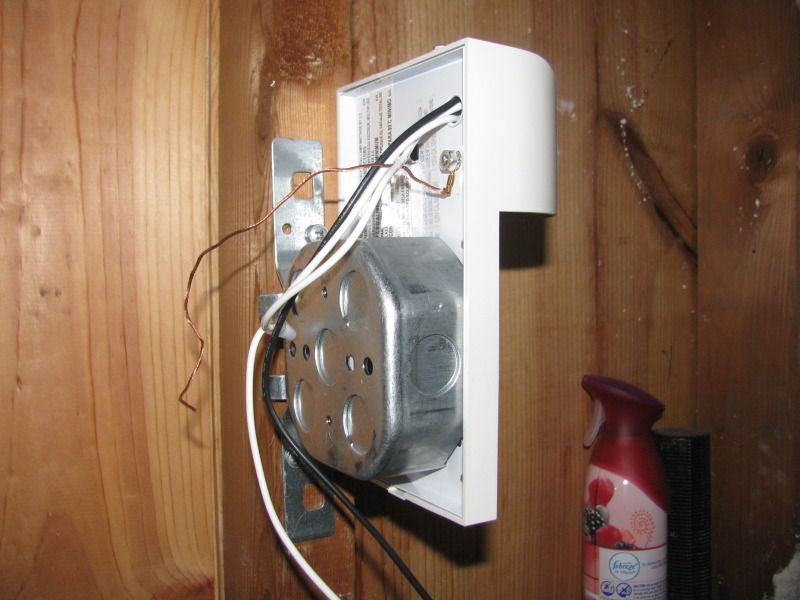 Now ... how do I get the wires into the box? Is there any legal way to use this fixture?