We recently installed a pool cover with a 2-way key switch next to the pool equipment that runs the cover motor - open and closed. We installed empty conduit from the existing switch into the house - so we can install another open/close switch inside the house - aesthetic purposes.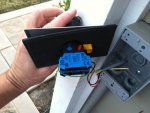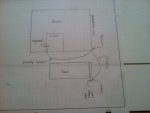 The switch is apparently proprietary and only only supplied to pool cover installers. The company that installed the existing switch said they will not install another switch - only one switch will work to the motor. My electrical contractor said it should be straight forward, but I should check with a higher authority...he is not familiar with these switches and he really told me to figure it out and he will install it.
Are these switches proprietary or can I order them off the Internet?
Is it true that wiring these switches as 3-way will not work or it is a bad idea?
Can these switches be wired to work as a 3-way?
Notes - there is a requirement to be able to see inside the pool when operating the switch(es)...requirement is met. Also switch height is 48" above ground...requirement met. The proposed switch inside the house does not need to be a key switch.
Thanks in advance.